Who We Are

School-based health centers are clinics inside schools that provide easy access to affordable health care for students.

Loyola's School-Based Health Center (SBHC) at Proviso East High School has been serving Proviso East students for 14 years. The health center is supported by federal and state grants and gifts from private foundations.

Proviso East High School

partners with us to provide space for the clinic, which is located on the first floor in Room 86B.

Loyola faculty, staff, and health care students provide health care and health education tailored to the needs of adolescents. The SBHC is fully accredited by the Illinois Department of Public Health and meets all standards for quality in primary care and behavioral health.

Read more about the services we offer . . .
To schedule an appointment, call
(708) 449-9522
or come to Room 86B at Proviso East High School.
---
Health Center Staff
Primary Health Care


Dr. Robert Miller,

MD

Medical Director

Dr. Miller's interest is in adolescent health and especially keeping young people who participate in sports and physical activities in optimum health.

Read more about Dr. Miller . . .

---

Whitney Henderson

, RN, FNP-BC

Clinical Manager and Family Nurse Practitioner

Ms. Henderson's interests include health promotion, disease prevention, and women's health.

Read more about Ms. Henderson . . .

---

Ann Andreoni

, DNP, PNP-BC

Certified Pediatric Nurse Practitioner

Dr. Andreoni is the Community Health Outreach Nurse for the elementary schools in District 89, providing consultation and health education.

Read more about Dr. Andreoni . . .

---

AdministrativeDiana Hackbarth

, RN, PhD, FAAN

Project Director

Dr. Hackbarth is a Professor at Loyola University Chicago School of Nursing and advocates for health promotion.

Read more about Dr. Hackbarth . . .

---

---

---

---

---

---
Powered by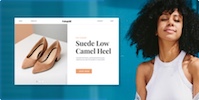 Create your own unique website with customizable templates.