Who We Are

School-based health centers are clinics inside schools that provide easy access to affordable health care for students.

Loyola's School-Based Health Center (SBHC) at Proviso East High School has been serving Proviso East students for 14 years. The health center is supported by federal and state grants and gifts from private foundations.

Proviso East High School

partners with us to provide space for the clinic, which is located on the first floor in Room 86B.

Loyola faculty, staff, and health care students provide health care and health education tailored to the needs of adolescents. The SBHC is fully accredited by the Illinois Department of Public Health and meets all standards for quality in primary care and behavioral health.

Read more about the services we offer . . .
To schedule an appointment, call
(708) 449-9522
or come to Room 86B at Proviso East High School.
---
Health Center Staff
Primary Health Care


Dr. Robert Miller,

MD

Medical Director

Dr. Miller's interest is in adolescent health and especially keeping young people who participate in sports and physical activities in optimum health.

Read more about Dr. Miller . . .

---

Whitney Henderson

, RN, FNP-BC

Clinical Manager and Family Nurse Practitioner

Ms. Henderson's interests include health promotion, disease prevention, and women's health.

Read more about Ms. Henderson . . .

---

Ann Andreoni

, DNP, PNP-BC

Certified Pediatric Nurse Practitioner

Dr. Andreoni is the Community Health Outreach Nurse for the elementary schools in District 89, providing consultation and health education.

Read more about Dr. Andreoni . . .

---

AdministrativeDiana Hackbarth

, RN, PhD, FAAN

Project Director

Dr. Hackbarth is a Professor at Loyola University Chicago School of Nursing and advocates for health promotion.

Read more about Dr. Hackbarth . . .

---

Patricia Bailey
Ms. Bailey is a Certified Medical Assistant and has an Associate's Degree in Medical Assistance and Allied Health. She welcomes students, schedules appointments, and assists health care providers with clinical duties. Ms. Bailey is fluent in Spanish and has a background as a Midwife in Peru.

---

Behavioral Health CareAdriane Van Zwoll

, LCSW

Clinical Social Worker

Ms. Van Zwoll has extensive experience working with adolescents in various settings, is a Certified Trauma Specialist and has a Clinical Practice Certificate in working with LGBTQ Youth.

Read more about Ms. Van Zwoll . . .

---

Vanessa Zapata

,

Social Worker

Ms. Zapata is a social worker at the school based health center. She provides behavioral health outreach to students at PEHS and District 89 middle schools. She worked in child welfare as a bilingual therapist prior to joining the SBHC. Ms. Zapata is a graduate of Western Illinois University and has a Masters degree in Social Work from Loyola University Chicago.

---

Dr. Katherine Johnson,

MD

Psychiatrist

Dr. Johnson works 8 hours a month at the school-based health center seeing students who are in need of a psychiatric evaluation.

Read more about Dr. Johnson . . .

---

Nutrition ProgramsJoanne Kouba

, PhD, RD, LDN

Registered Dietitian

Dr. Kouba works with individuals in the health center, in group settings and in classroom sessions.

Read more about Dr. Kouba . . .

---

---
Powered by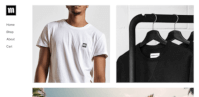 Create your own unique website with customizable templates.