Healthy Elementary and Middle Schools

Loyola's School-Based Health Center provides health education and behavioral health services at the elementary and middle schools that feed into
Proviso Township
high schools.

Our nurse practitioners, social workers and dieticians provide classroom instruction, small and large group health programs, and behavioral health intervention at District 89 schools in Maywood, Melrose Park and Broadview.
School-Based Health Center staff also assists with coordination and presentation of health fairs and other wellness events in District 89 schools.
Physicals for 8th Graders

Eighth-grade students preparing to enter Proviso Township High Schools can visit the school-based health center for a school
or sports physical during the summer before starting high school.

Students must have a consent form and make an appointment for a school or sports physical. Immunizations are available for students who qualify for the Vaccines For Children program.
To schedule an appointment, call (708) 449-9522 or come to Room 86B at Proviso East.
Powered by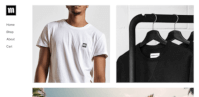 Create your own unique website with customizable templates.