Health Information
---

A Strategy to Save Lives

More than one million people have died from drugs, alcohol and suicide over the past decade. If these trends continue, the death rate could grow to claim two million more lives by 2025. For more information,

Go to website...

Herd immunity protects communities. Help your herd by getting your flu shot and other vaccines!
Meningococcal Vaccination: What Everyone Should Know

CDC recommends vaccination with a meningococcal conjugate vaccine for all preteens and teens at 11 to 12 years old, with a booster dose at 16 years old. Teens and young adults (16 through 23 year olds) also may be vaccinated ....

Go To the CDCGet the Facts About Meningitis B! What is Meningococcal Diasease? Go to site
| | |
| --- | --- |
| Pediatrician Jennifer Shu, MD, discusses why adolescents need the meningitis vaccine, when they should get it and what to do if they miss it, and what to expect afterward. (CDC) | |

Parents! Information about HPV and the HPV Vaccine
The ABC's of HPV Parent Roundtable:
Thursday June 21, 5:30 - 7:00pm on Facebook Live
Simmons Cancer Institute is hosting a Parent Roundtable Event on HPV and the HPV vaccine, featuring experts Dr. Laurent Brard with SIU Gynecologic Oncology, Dr. Careyana Brenham with SIU Family Medicine, and Dr. Arun Sharma with SIU Head & Neck Oncology.
For more information:
www.facebook.com/events/137451983777854/
---
Talking With Your Teens About Sex - Going Beyond "the Talk"
Parenting a teen is not always easy. Youth need adults who are
there for them—especially parents who will connect with them,
communicate with them, spend time with them, and show a genuine
interest in them. Talking with teens about sex-related topics, including
healthy relationships and the prevention of HIV, other sexually
transmitted diseases (STDs), and pregnancy, is a positive parenting
practice that has been widely researched.

This fact sheet offers practical actions for parents to help strengthen
their efforts to engage positively with their teens and to have
meaningful discussions with them about sex. This information
complements other available parent resources (see selected list on
page 3) by emphasizing the importance of talking with teens about
sex and healthy relationships.....

---
Today, March 21, is Kick Butts Day, and youth everywhere are standing up to
Big Tobacco!
The fight against tobacco is about saving lives. It's also about taking on the tobacco industry, which targets kids and deceives people in order to sell its deadly and addictive products.
Tobacco use is the number one cause of preventable death in the United States and around the world. It causes terrible and deadly diseases, including many forms of cancer, heart disease and emphysema (a lung disease that makes it hard to breathe). In fact, the U.S. Surgeon General has found that tobacco use damages nearly every organ in the human body.
---
---

Sudden Cardiac Arrest!


Injuries are the leading cause of death for Illinoisans 1-44 years of age!

Take a look at this new infographic which highlights the leading causes, falls and traumatic brain injuries, of emergency department (ED) visits among children (5-14 years of age); the costs associated with the ED visits; and prevention tips to keep Illinois kids safe.

While most of us have an intuitive understanding of what injury is, scientists define injury in a very specific way: as any unintentional or intentional damage to the body resulting from acute exposure to thermal, mechanical, electrical, or chemical energy or from the absence of such essentials as heat or oxygen.

There are two types of injury intent – Unintentional and Intentional. Unintentional

injuries include motor vehicle crashes, burns, falls, poisonings, sports related injuries, and occupational injuries.

Intentional

injuries include homicides, assaults, suicides, suicide attempts, child abuse, and elder abuse.

Illinois Dept. of Public Health, Injury and Violence Prevention.
---
---
---
Powered by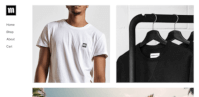 Create your own unique website with customizable templates.